FILET LACE is a very old technique. A hand embroidery is done with a long blunt needle of thread, on a delicate knotted net lace (la fishnet), using counted stitch patterns. With the many techniques of Filet Lace we make lovely projects: doilies, clothing, curtains, trims and so much more.
FILET LACE BY THE SEA is a Mail Order Online Catalog specializing in the hard-to-find supplies for Filet Lace Techniques: Instruction books, Knotted netting, Patterns, Supplies, Accessories and the well appreciated 'Starting Kit' for the beginner with everything needed to start learning right away. Classes & Workshops available. Our exclusive Instruction, Services and Specialized Items make FILET LACE BY THE SEA the place to shop for this knowledge.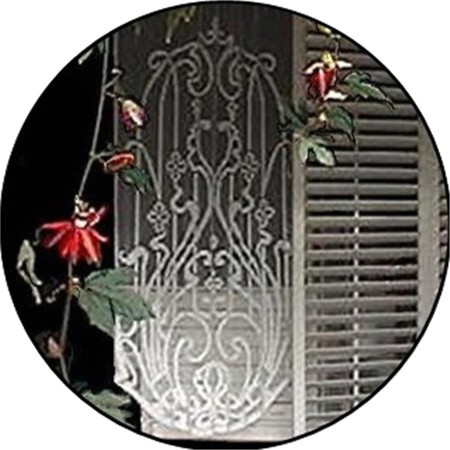 The KNOTTED NET is the traditional netting used for the Filet Lace techniques. Our products are: Filet Net 3, Filet Net 4, Filet Net 5, and our Small Filet Net 7. The knotted fabric comes in different mesh sizes; the number after the product name refers to the number of meshes for 1 inch. Calculate the number of meshes you need and browse the Knotted Net section (or ask us) to find the size of the piece of Filet Net you need for your project.
At FILET LACE BY THE SEA we have everything you need to learn.

The unique Instruction book is included in the Starting Kit along with all the items needed to learn and practice the most forgotten stitch, the Linen Stitch. If you have already tried in the past and have failed, try our method and you will success. If ever you think you are not learning fast enough, we also have Classes where you will also learn the tricks, fixes, short cuts and some additional stitches.

Fill out the Contact us form and let us know your interests.
STARTING KIT for BEGINNERS with a 14" Embroidery Frame
Click to enlarge image(s)
STARTING KIT
to Learn
EMBROIDERY on KNOTTED NET
You will be so proud to show your friends your very first Filet Lace project!



This kit includes everything you need to learn and produce 2 beautiful projects:
The right Writting tool Kit to draw your Filet Lace patterns and practice "the Path"

Pocket Folder to keep your learning work and small patterns together
Embroidery wood frame 14" x 14" (35 cm - Other sizes also available to built your collection of easy to store embroidery frames)

A FREE blue fabric to put on the back of your frame for a better vision on the netting

A spacious transparent project bag with a zipper to keep your tool and thread clean, all together.
... just add your pair of scissors.
This kit is Only available here!