FILET LACE is a very old technique. A hand embroidery is done with a long blunt needle of thread, on a delicate knotted net lace (la fishnet), using counted stitch patterns. With the many techniques of Filet Lace we make lovely projects: doilies, clothing, curtains, trims and so much more.
FILET LACE BY THE SEA is a Mail Order Online Catalog specializing in the hard-to-find supplies for Filet Lace Techniques: Instruction books, Knotted netting, Patterns, Supplies, Accessories and the well appreciated 'Starting Kit' for the beginner with everything needed to start learning right away. Classes & Workshops available. Our exclusive Instruction, Services and Specialized Items make FILET LACE BY THE SEA the place to shop for this knowledge.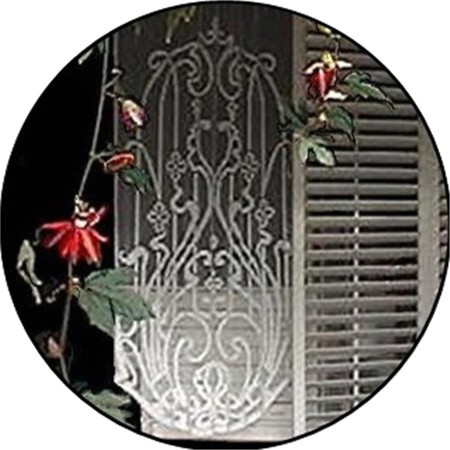 The KNOTTED NET is the traditional netting used for the Filet Lace techniques. Our products are: Filet Net 3, Filet Net 4, Filet Net 5, and our Small Filet Net 7. The knotted fabric comes in different mesh sizes; the number after the product name refers to the number of meshes for 1 inch. Calculate the number of meshes you need and browse the Knotted Net section (or ask us) to find the size of the piece of Filet Net you need for your project.
At FILET LACE BY THE SEA we have everything you need to learn.

The unique Instruction book is included in the Starting Kit along with all the items needed to learn and practice the most forgotten stitch, the Linen Stitch. If you have already tried in the past and have failed, try our method and you will success. If ever you think you are not learning fast enough, we also have Classes where you will also learn the tricks, fixes, short cuts and some additional stitches.

Fill out the Contact us form and let us know your interests.

JOYEUX NOËL! MERRY CHRISTMAS! BONNE ANNÉE! HAPPY NEW YEAR!
Mele Kalikimaka! BloavezMad! Frohe Weihnacht! Vrolijk Kerstfeest! Sheng Da Kuai Le 圣诞快乐 Nollaig Chridheil Buon Natale, Bon Natali, Glaedelig Jul! Hyvää Joulua!Καλά Χριστούγεννα Crặciun Fericit 'S Rozhdestvom khristovym Blithe Yule Veseloho Vam Rizdva or Веселого Різдва Feliz Natal Świąt Jul Kirihimete Il-Milied it-Tajjeb Meri Kurisumasuめりーくりすます メリークリスマス Geseënde Kersfees Feliz Navidad! Joyeux Noel et Bonne Année! Merry Christmas and Happy New Year!

PLEASE NOTE: THE WORKSHOP WILL BE CLOSED-15Dec2018 to End Jan 2019
The workshop will be closed from December 15, 2018 to the end of January 2019.
Your order will be filled at the end of the month when a detailed invoice will be sent from your incomplete web-order. This will confirm that your package is ready to be paid and shipped.
You can contact us at all time through our Contact-Us Form or on our Facebook page "Filet Lace By The Sea". It is just going to be a little slow to respond.
We wish you Joy, Health and abundance of creativity for this new year!
Mermie and Marie-Jo